Thursday, December 25th, 2008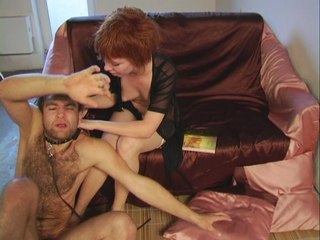 Don't ever dare wake your cruel mistress up! Click here and see what happens with silly slave who was curious and brave enough to try to peep under girl's skirt while she was sleeping. Unlikely for him, this red haired devil awoke and heavily punished her stupid worm by strong kicking!
Watch this gallery now!